Hand Crafted, Custom Designed, Wooden Pool Series
We at Sunburst Pools, know pools. Our experience in designing and manufacturing superior quality wooden pools provides you with the widest range of shapes and sizes to meet your individual needs.
Built Into A Slope
100% American Made, Natural Lawn Art Pool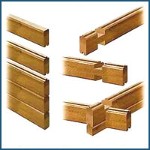 Two Inch x Six Inch
Tounge & Groove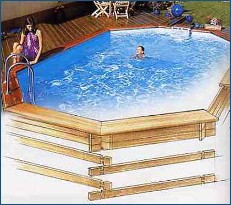 Solid Design To Last Decades
Variable pool wall depths 50" up to 60"
A standard wooden, eleven inch top-rail cap shelf surrounds the pool.
Pools are designed to use standard pool plumbing
All natural structure.
Octagon Style Sizes
Sun Holiday Pools Offers the standard pool sizes for The Bacwoods Series:
8' x 8'
12' x 12'
16' x 16'
18' x 18'
20' x 20'
24' x 24'
28' x 28'
30' x 30'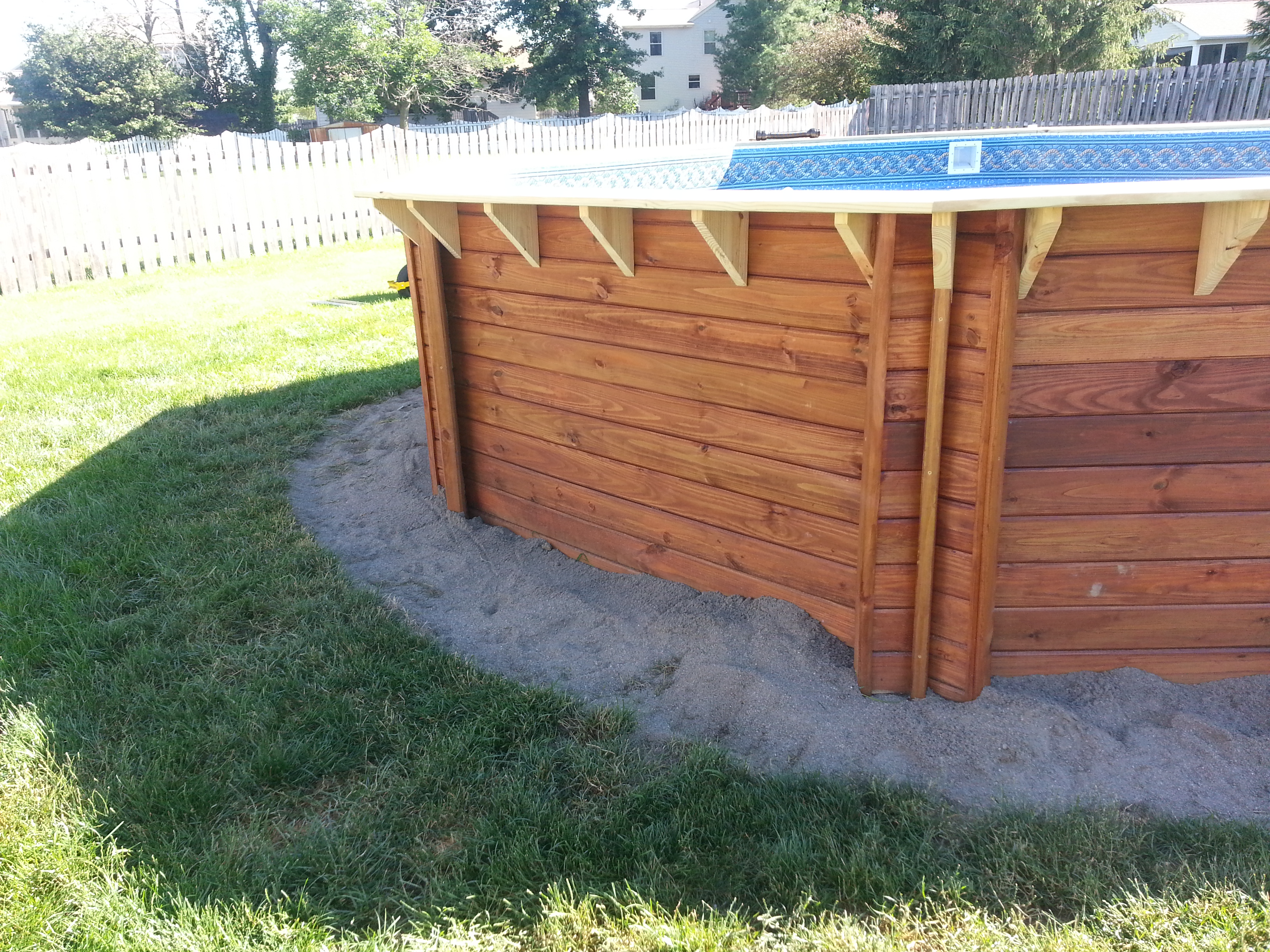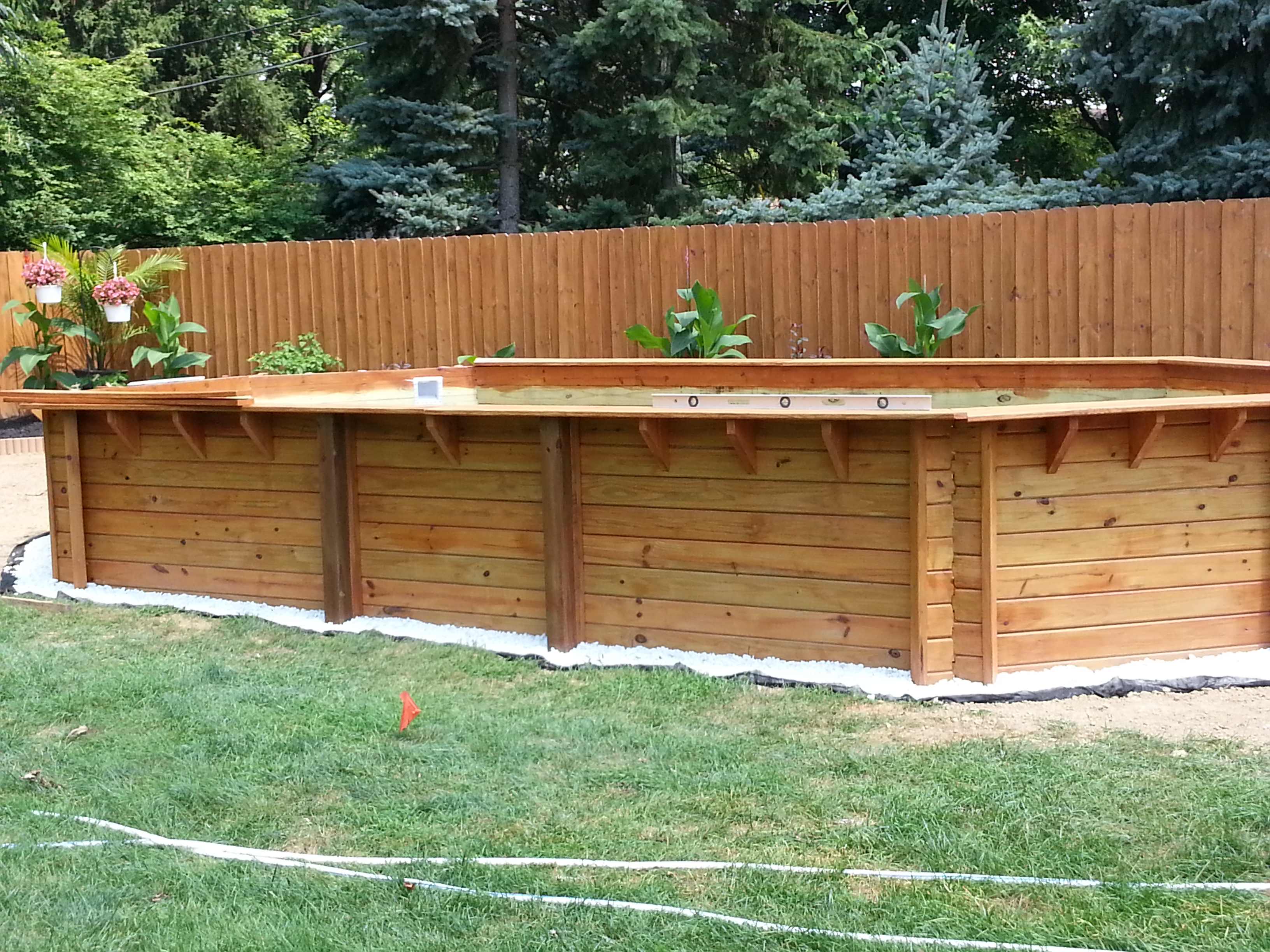 Grecian Style Pool Sizes
Sun Holiday Pools Offers the Grecian pool sizes for The Bacwoods Series:
12' x 20'
12' x 24'
16' x 24'
18' x 24'
16' x 32'
18' x 32'

Sun Holiday Above Ground Pool Specifications
Pressure Treated Wood Sidewalls
A Sun Holiday Pool is constructed with three quarter inch pressure treated wood sidewalls.The wood is impregnated with preservatives to resist decay and termites - even when in direct contact with the ground. Lifetime Warranty to the original consumer purchaser (See Warranty Certificate). Wood sidewalls act as a natural insulator which makes the temperature of the pool water warmer than in pools constructed of other materials. All in ground pools include gravel back fill and a water drainage tile system.
Contact Us Today
Call Us Or Visit Our Location
Phone (740) 927-9686
Toll Free (888) 765-8540
12981 National Rd S.W.
Etna, Ohio 43062